Where we are
Località Scaglieri, 21
57037 Portoferraio LI
Isola d'Elba
how to reach us from Portoferraio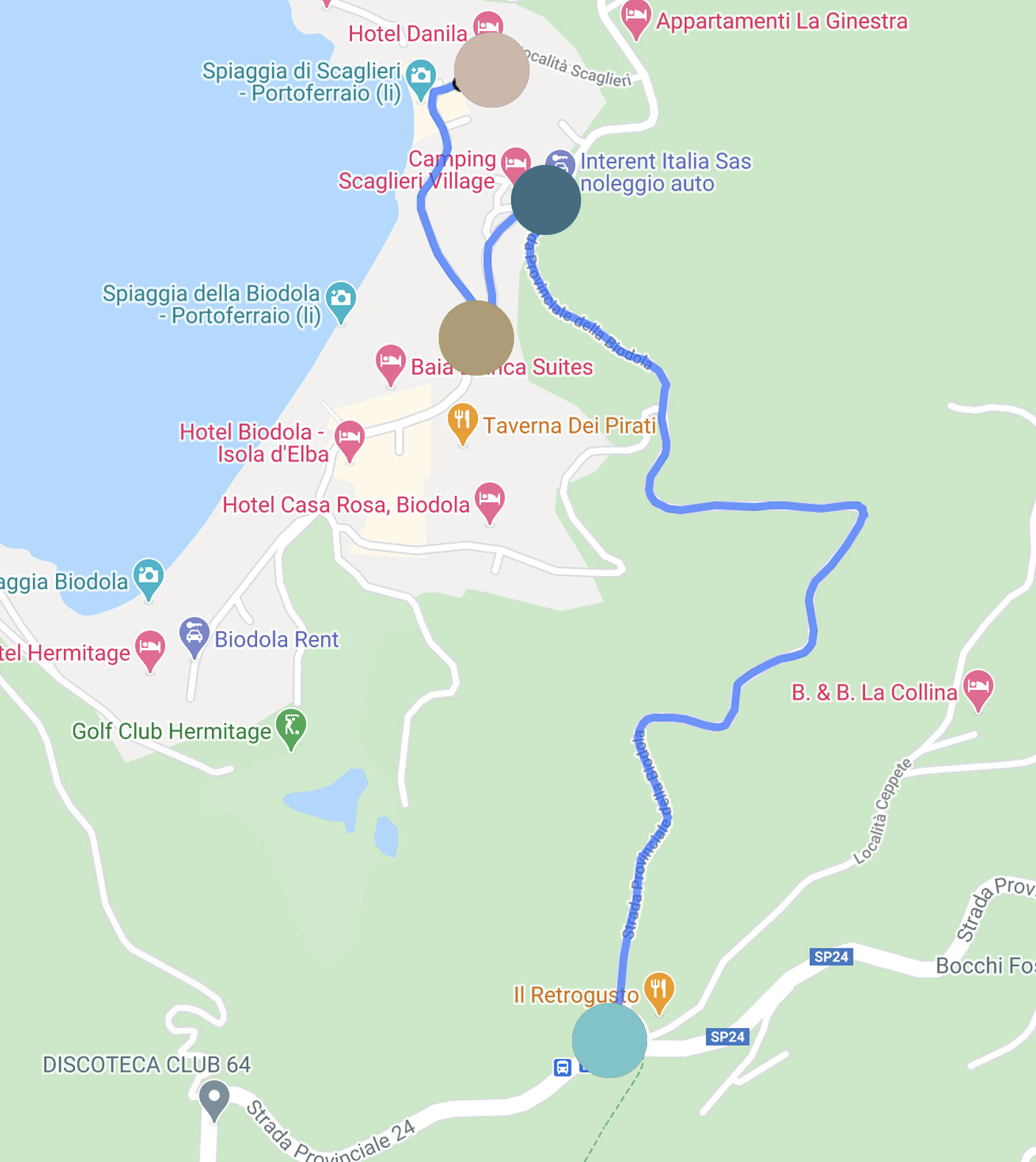 how to reach Elba Island


Ferry and hydrofoil
Dring summer season car ferries leave from Piombino to Portoferraio almost hourly. There are also a couple of daily ferries to Rio Marina and Cavo. The shipping companies are Toremar, Moby, Blu Navy and Corsica Ferries.
The crossing Piombino-Portoferraio takes one hour (40 minutes by Corsica Ferries).
A hydrofoil service (no cars), which arrives only in Portoferraio, takes 35 minutes.
Call us or send us a message
Request availability and best offer